Telecommuting; also known as "work where you want while you have internet"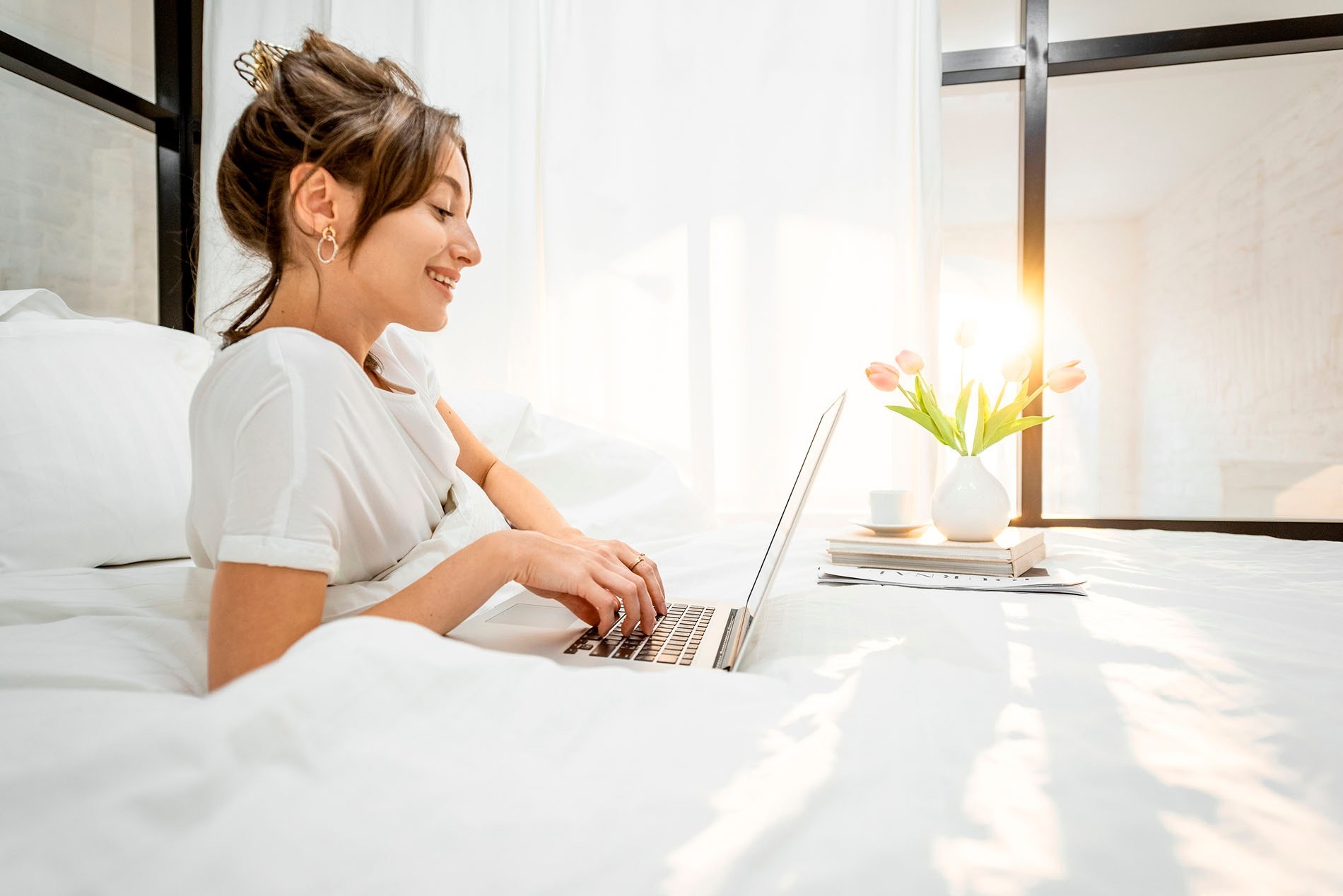 We live in a situation that we would never have imagined, in which everything, or rather almost everything, must be done at a distance. Job? No,
telecommuting
. Lessons? No, online education.
So much so that the sale of computers and mobile devices suitable for internet connection skyrocketed since the beginning of the pandemic to obtain an increase of 15% in their sales.
But the tool, in this case the computer, is as important as the
environment
in which you decide to work;
a spacious and orderly space that helps you concentrate and work more comfortably
. That being lying on the couch with the computer on top and breakfast on the table ... is not very appropriate to say.
In
Patios de la Cartuja
we adapt and understand the changing
needs
of our customers, so we have created a new option for renting the
apartments,
where you can enjoy them just the
hours
you need them . This option also includes a
cafeteria
service and
Premium
high-speed
internet
so that your image does not get frozen in that important video call with your boss.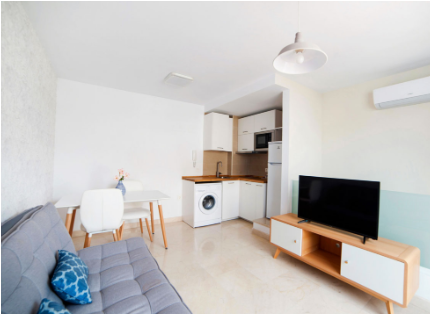 Work in a quiet, spacious and orderly
environment
has a direct impact on increasing your performance. And if after a hard morning at work you want to take a little nap to rest or relax watching television before returning to harsh reality, you can do it in total comfort. Our
apartments
are equipped with great detail to make your experience a unique moment. Who knows, maybe you can get hooked on
telecommuting
and all!
What we do know is that in times like the ones we live in, we all must
adapt
and create easy and accessible options for others. If each one puts his own grain of sand, together we will make a mountain!
Patio Hoteles wishes you a good telework day;).
Comments